2017-09-06 16:49:38
New items in stock.
2016-11-24 16:51:40
Sito in continuo aggiornamento con le novità riportate da Utrecht
2016-11-03 17:28:30
Diverse novità inserite da Stati Uniti e Germania
Tomorrow
Tomorrow
UK original on yellow Parlophone, masterpiece of UK psichedelia. Cover is nice, abit tired on the back, disc has some superficial scuffs, plays FANTASTIC!!
Prezzo: €450
Pretty Things
S.F.Sorrow
UK original gatefold on blue & black Columbia. STEREO. Wonderful copy!!!
Prezzo: €780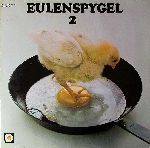 Eulenspygel
Eulenspygel 2
Germany gatefold original on Spiegelei label! Great classic krautprog!
Prezzo: €180
Archivio rarità
Le 100 rarità più importanti
Stand Up
Germany original pop-up cover on pink Island label. Clean copy!!
Prezzo: 70€
Vedi tutte le novità